2 Things German passport holders should know to get Vietnam visa
Many foreign travelers have been taking much attention to Vietnam as an ideal place to spend holiday with friends and family. Thus there are many questions about how to organize the best trip in Vietnam or how to apply Vietnam visa that has arose. Getting a Vietnam visa for Germans might be confusing to some of the first time visitors. This article will help German passport holders know more about getting Vietnam visa.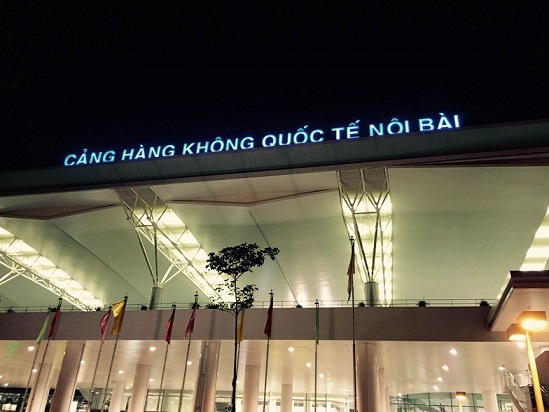 During the time many countries started to develop, law or rules have been also changed. The Government has decided to make allowance for those are Britain, Germany, Italy or Spain. You no longer need to apply for a tourist visa from July 2015, which means Germany citizens can simply arrive in Vietnam without obtaining a visa beforehand. However, this only happens when you stay for a maximum of 15 days in Vietnam. Otherwise, they will need to apply for a visa before going to Vietnam. This policy is valid until June 30, 2018. Before you go, you should check your passport check your arrival date and confirm if transit visa is required. On your arrival, please directly come to Immigration Check-in counter to get the blue stamp into your passport. This stamp allows you to stay in Vietnam for 15 days from your arrival date. No cost and no other documents are required.
These instructions below might be useful for you whether you're a German citizens or not. You have 2 ways to apply for a visa to Vietnam.  
1. Vietnam visa on arrival
 By this way, all you need is the Internet connection and apply it online in couple of minutes, which is very convenient and secure. Vietnam Immigration Department in Vietnam will be in charge of your visa. The cost for Vietnam visa on arrival includes both Visa service fee (we charge you for the service fee) and Visa stamping fee (paid to custom officers at airports when you arrive Vietnam). One of the best things of this way is No passport will be sent-off.
In order to apply it, first, you fill in the online Vietnam visa application form with some important information of yours. You have to enter your exact personal information to receive the accurate Visa Approval Letter – which is issued by Immigration Department. You should check again to ensure the information accuracy. Nothing's troublesome than your personal information is mistaken. By the way, your payment can be made via your Credit/ Debit Card /PayPal or pay via Western Union.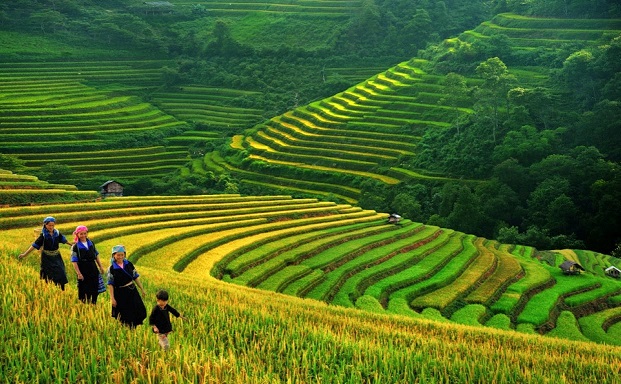 After that, all you have to do is to wait for 1 or 2 days (normal service) or If you are in urgent case, probably 4 hours to 8 will be enough to get Visa Approval Letter via email then picked up the legitimate Visa at Vietnam airport given by Vietnam Immigration Department. You download then print this letter out together with the Vietnamese Visa Application Form. After all, your visa will be stamped in Vietnam airport, the original passport (with at least 06-months validity), 02 passport-sized photos, Vietnamese Visa application form, and stamping fee to the Immigration Officer. However, Visa on arrival is only applicable for air travel. Specifically, it is acceptable in 4 Vietnam international airports, including Noi Bai airport (Ha Noi city), Tan Son Nhat airport (Ho Chi Minh City city), Cam Ranh airport (Nha Trang city) and Da Nang airport (Da Nang city).
2. Vietnam Embassy Visa
Citizens of Germany can also come to a Vietnam Embassy in Germany or Consulate or in any country in the world to apply the Visa. You can easily find the contact & location of Vietnam embassy near your residency just by one click on the internet.

The required documents for visa application consist of
- Code of Vietnam visa
- Original Passport (which has at least 06-months validity)
-One filled out application form for a visa to Vietnam (Contact the embassy or consulate for this form)
-One passport size photo of 4×6 cm (which is brought together with the application form)
Besides you need a visa code. To get the Vietnam visa code online, apply via Internet, choose Embassy Visa and Apply. The Visa approval letter can be sent to you after 1 or 2 days. You can use this letter to get the visa at your selected Vietnam Embassy or Consulate.
Finally each way has different advantages or disadvantages. German holders can choose either visa on arrival or visa at Vietnam embassy due to your ability. Through this article, you know exactly how to apply Vietnam visa in both ways so that you will enjoy the most unforgettable journey in Vietnam.
Nov. 23, 2017, 1:29 p.m.