Every Traveler's Cheat Sheet on How To Travel To Europe On A Budget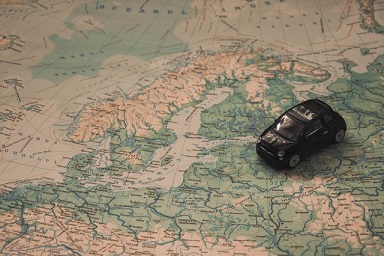 Europe has and always been a top vacation destination for travelers across the world. If you have ever been so lucky to tour around the continent, it is easy to know why travelers dream of coming to this wonderful place one day. Europe has an amazing mix of cultures, rich history represented by gothic architecture, lovely courtyards and vibrant cobblestoned cities. Anywhere you go, you will find a lot of laidback stylish locals who are both welcoming and friendly. However, Europe has never been a cheap place to have a vacation. So, we have created a cheat sheet on how you can make your Euro trip dream come true from picking affordable and convenient hotels to joining free tours in the area.
Fly Cheap Into A Cheap City
The summer season is the most expensive time to visit Europe while the season from October to April is the cheapest time to tour around the continent. A lot of travelers rely on online booking sites that may give decent plane fares such as Expedia and Skyscanner. Online booking sites can include cheap airlines in their database which are not run by major global airlines, which can save you a lot of money. In addition to looking for cheap flights, you can also get Ebookers discount here for an extra save on your budget.
However, the best advice when booking a flight is to have patience in searching and finding the nearest city to travel rather than your actual destination. Doing this can make you stop at two cities for less than the cost of flying into one. For instance, if you are planning for a direct trip to Greece, it would take you about $1400 to fly to Athens. Instead, you can book a flight to Istanbul for $600 then book a ticket to Athens for just $150. This saves you almost half of the direct flight fare and you also got to visit two amazing countries.
Look For Cheap Accommodation
Today, there are numerous ways you can save on accommodations across Europe. When you are traveling alone, hostels are still the best choice since they can go really cheap especially when renting a bed in a shared dormitory-type room. Hostels are a great choice if you want to mingle with fellow travelers. Aside from that, hostels are typically located close to the city's center.
However, if sharing a room is not for you there are also cheap options where you can have the privacy of the whole room just for you. AirBnB is a good application to try when looking for a place to stay in Europe. Some offers on the app such as renting a room or an entire apartment can be a lot cheaper than staying in a hostel, especially if you are not traveling alone.
Be Wise On Travel Options
Traveling around Europe is simple but it can add up to your expenses if you are not aware of budget saving travel tricks. Traveling via a train in Europe is super-efficient – and depending on your destination, can be cheaper and convenient than traveling by air. It is recommended to buy your tickets at the train station with a real human because some destination options are not available at the kiosks. Ensure that your tickets are validated before you get on the train to avoid unnecessary fines.
Buses are not as fast as trains but are very affordable if you have a lot of time. The National Express, Megabus and Eurolines are great bus choices depending on what country you are currently traveling in. There is even a bus line that allows you to plan your itinerary and hop on and off in over 40 various destinations.
If you prefer traveling through air, cheap airlines can go as low as 20 Euros. However, be cautious of baggage and other fees.
Join Free Walking Tours
Free walk tours are a great way to explore every city in Europe and can last about 2 to 4 hours. Usually, you are required to sign up online in advance and to give the guide any tip at the end of the tour. One famous free walking tour is the Sandeman's New Europe which gives free tours around 18 different cities. A lot of companies are imitating this idea across the world. So, if you are traveling a certain city, do a little research and see if there is a free tour available.
Avoid Restaurants In Crowded Areas
Stay away from restaurants near Rome's The Colosseum, Prague's Astronomical Clock and Madrid's Palacio Real. Instead, ask locals where they prefer to eat. If a waiter is outside, pushing their menu on your face and asking you to try their restaurant, the chances are your food is overprice and unauthentic.

April 15, 2019, 7:18 a.m.